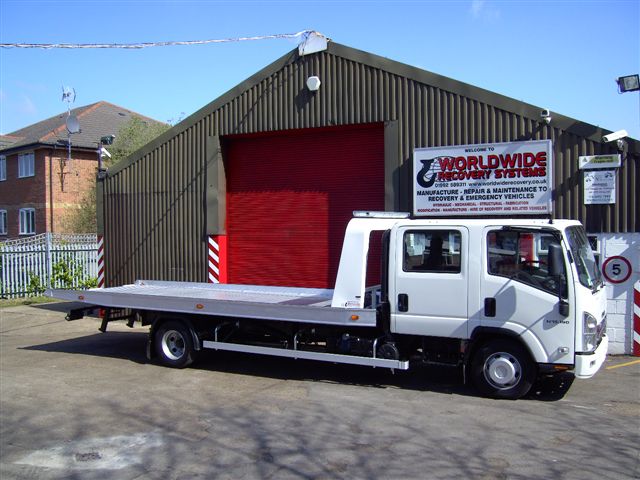 Make
ANDOVER
Reference
Registered
Price
Please call for prices
Make Enquiry
Description

'ARE YOU FED UP WITH DAMAGE CLAIMS — WORLDWIDE RECOVERY SYSTEMS HAVE THE ANSWER'

THE WORLDWIDE RECOVERY SYSTEMS LO-SLIDER

The 4 Ton Aluminium Lo-slider from Worldwide Recovery Systems comes with a 3200 kg Payload, depending on chassis, and 4.5º loading angle for low approach – ideal for expensive sport cars !

The Lo-Slider is also available with an independent 2nd car speclift. Each bed is hand made to perfection at our factory in Hertford so you are guaranteed an exceptional recovery vehicle for the right job !